---
Markings
Typography . Book Design . Just for Fun!
I love coming across interesting, beautiful and unexpected happenings. As a personal project, I experimented with inked objects and the impressions they leave on paper. I realized that an alphabet created with these objects produced bends and curves unlike any other typeface.
Objects & their marks
I began by gathering an array of objects, such as a plastic comb or a balloon—anything that caused me to wonder about how it might imprint and transform on paper. From there I started to paint letters using these objects dipped in acrylic paint.
---
The balloon has no sharp edges—it makes full and rounded marks that blend into each other.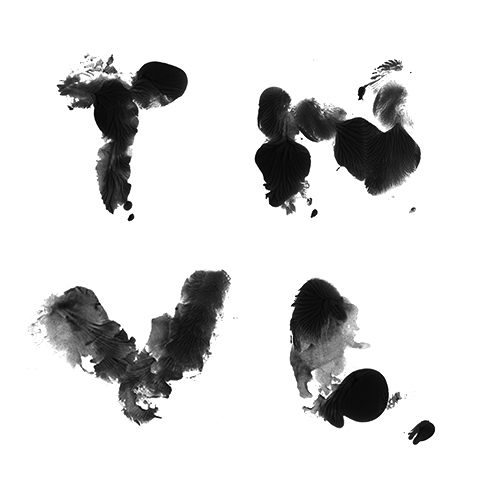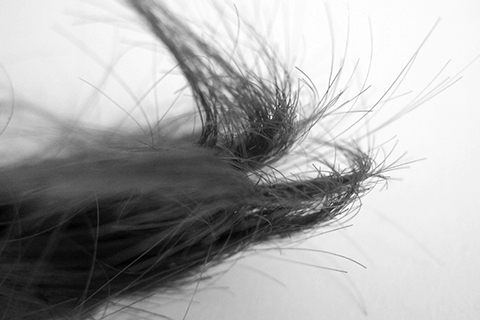 ---
Hair takes paint well, like a paintbrush, but a rolling action is needed when applying the paint in order to make legible marks.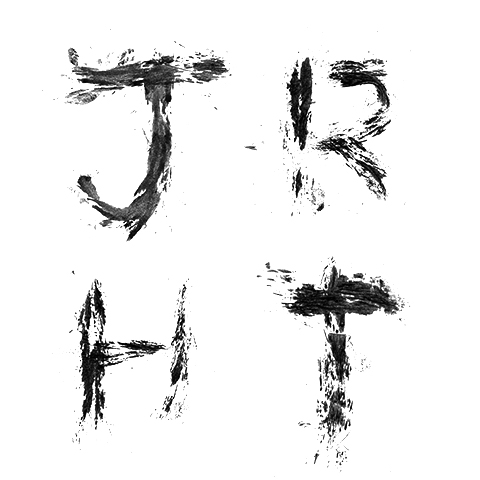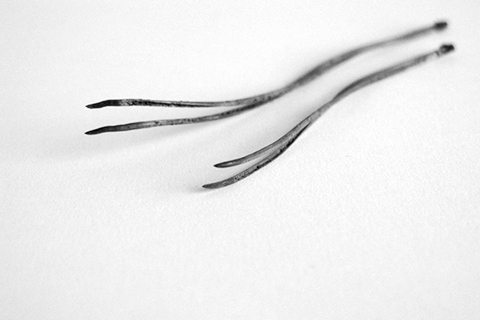 ---
Pine needles are thin and brittle and it's necessary to lay them flat when making marks on paper. In order to approximate the curve in a letter, one must use several straight marks.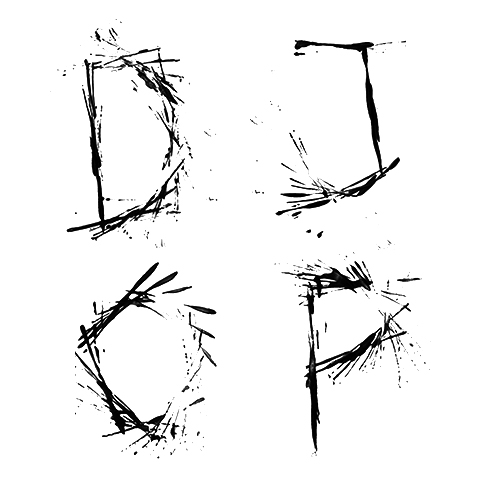 Creating patterns
I found the marks so interesting that I wanted to create something with them. After transferring them to the computer, I layered and arranged them digitally. I further uncovered the descriptive qualities of the forms and found that letters can communicate in ways other than linguistically.
Capturing the process
To complete the project, I gathered the entire exploration into a book that I designed, printed and hand bound, as an intimate way for the viewer to experience the different letters.