Istock Ipad App
iOS Native App | Lead UX designer | 2013
Getty Images iStock brand had a mobile app that was designed for phones, but using the app on a tablet was a poor experience. From previous user research we learned that our users preferred to use a tablet to browse and collect imagery. My challenge was to lead the UX design effort for the tablet experience and assist the visual designer in applying a visual language. The priorities for the app was to provide easy access to browsing, searching, saving, and sharing imagery.
---
App Map
For this project there was a lot of collaboration with development, so we picked a design approach that allowed us to iterate on loose concepts quickly. The first thing designed was an app map that illustrated at a high-level the main views in the app and how to navigate between them.
App Navigation levels
With the pending release of iOS 7, we wanted to utilize iOS7's new layering effect. This sketch maps out the various views of the app and which layer they reside on.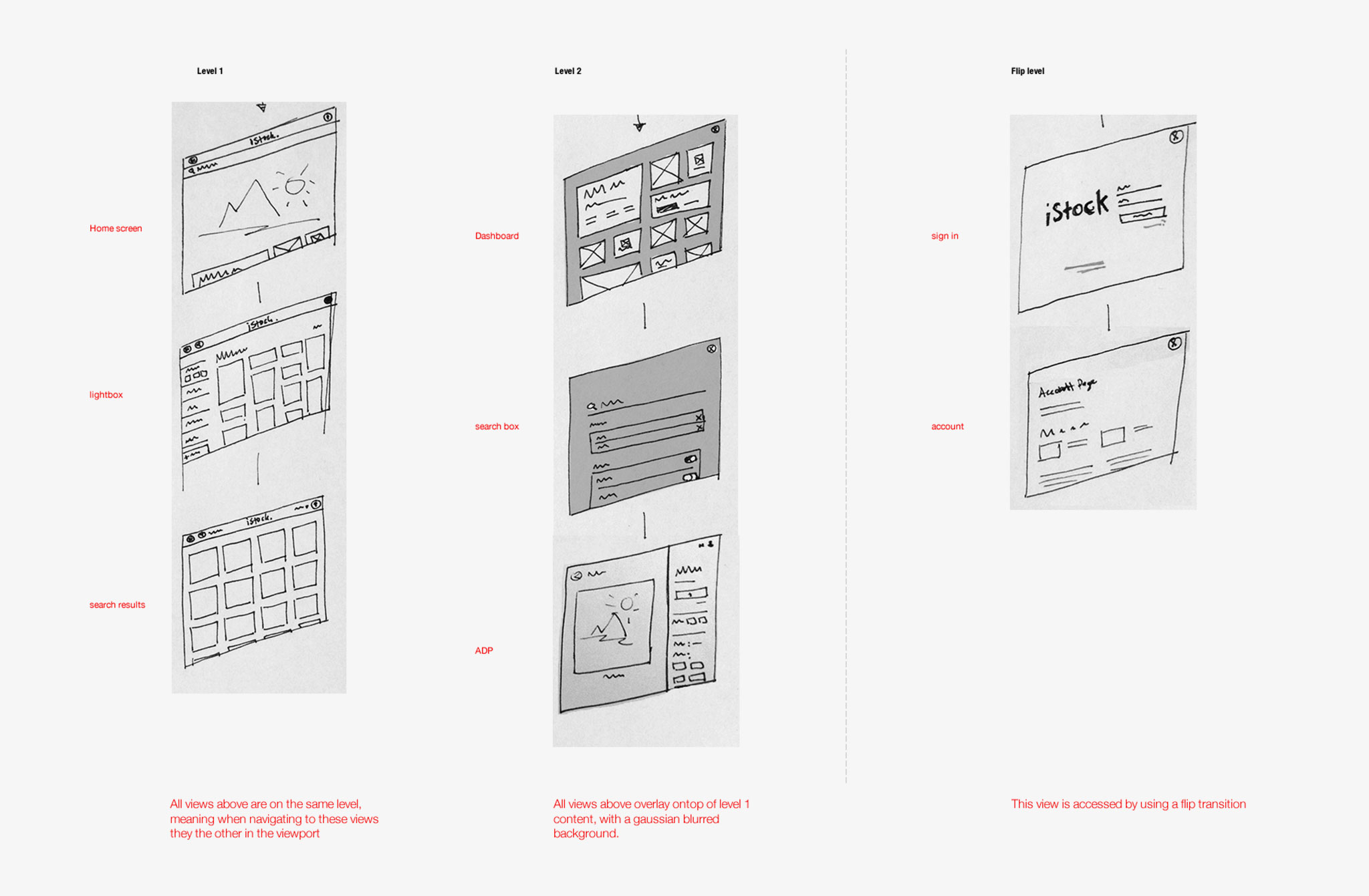 Early wireframes
Wireframes were also done as quick sketches as they changed frequently in our collaboration with the development team. These sketches illustrate early thinking around the lightbox veiw, with some initial ideas on the interactive elements.
Defining the Interactions
As we started to flesh out the interactions, I created digital sketches to illustrate the steps in each interactive flow. Here's an example of swiping between the dashboard, search results, and lightbox views.
Final Design
I paired with a visual designer to define the visual language, and to apply that language throughout the app. I also created designs for some of the interactive elements that were finalized later in the process.